Happy Monday Lovelys!
Yes, Its a happy Monday! I leave on vacation tomorrow after work! So even though my day may get nasty today, Im still some what happy!
Today Im linking up to one of the swaps I did! Its a flip flop swap!
She went WAY beyond in her box! All I sent her was a pair of flip flops! She sent me so much more!
See? Nail Polish, Peddi Set, flips flops, sweet card! yep, she is the BEST!
And dont you just LOVE the flip flops!? I have not worn them yet..I am packing them for my vacation...thats when im gonna wear them :)
In other news we had some amazing lunches last week! Healthy and yummy with the season it is!'
And fresh fruit too :)
Be sure to check in tomorrow! I will have a link up to a blog that Im guest posting on this week :)
XOXO
Linking up with: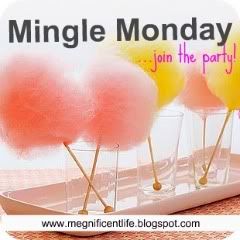 WELCOME!