I am so sleepy right now..if figured this would be a good time to blog..keep me awake!
So these photo's below cause me a heart attack and last night and my first call to 911! If some of you have seen on the news and all Oklahoma has had some bad fires. This fire was right across the road from our house!
After I called 911 they told us it was a controlled burn! But boy it is freak me out!
This shot is from on our house roof! :)
I had done a post last week about my sister Kelsey and all..well...I am her maid of honor in her wedding in June and im throwing her a Shower! I had the invites made and I love them! Sorry about the kiss marks on the photo...did not want to show address's!
And this was this morning! I was drinking my coffee and addressing invites!
So..know I need your help in several things!
First.... Have you ever thrown a Lingerie Shower or been to one? If so..can you give me some good ideas? I need games..but I want to keep it Conservative. We have allot of single girls there and im just not wanting to go that far!
The Second thing:
I am trying to raise money for Help Whip Cancer that Pampered Chef does every year!
Funds raised by the Help Whip Cancer® campaign are distributed to breast cancer education and early detection programs across the country.
For every item we sell Pampered Chef will Donate a dollor!
Below are 2 out of the 5 Pink Zebra Products we have for sale! These are ONLY availible in May and will NEVER be back again!
So...If you say..I want to help, or I just have to have them you can order on my website
www.pamperedchef.biz/jsterrett
! Just use the host Help Whip Cancer!
Also linking up with: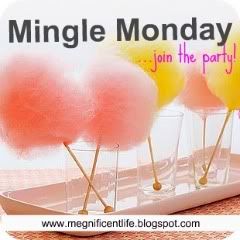 XOXO