Happy Monday Bloggy Friends!
If your new in from Mingle Monday Welcome! If you have no clue what Mingle Monday is, click the amazing button below and go for it! You will not regreat it! You meet so many new people, and on top of it all..Meg is a BLAST!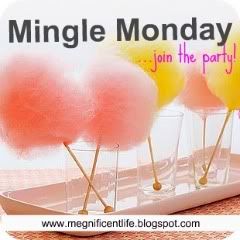 Last night I went to the Theatur and watch Thor with my friend Anna! It was an amazing movie! I have not read the comic books and had no clue what the movie was about but I love it!
If you have not gone out and seen it yet, DO IT NOW! Sorry for yelling :)
So today I felt like surfing around and looking for cool photos! I ended up at weheartit.com and found the below photo's! There amazing! I put a few quotes in to go along with them. Kinda discribes how I feel!
"
To be nobody but yourself in a world which is doing its best, night and day, to make you everybody else means to fight the hardest battle which any human being can fight; and never stop fighting. ~e.e. cummings, 1955"
"
Never lose an opportunity of seeing anything that is beautiful; for beauty is God's handwriting - a wayside sacrament. Welcome it in every fair face, in every fair sky, in every fair flower, and thank God for it as a cup of blessing. ~Ralph Waldo Emerson"
"The ability to simplify means to eliminate the unnecessary so that the necessary may speak. ~Hans Hofmann, Introduction to the Bootstrap, 1993"