I totally LOVE blog swaps! I have been involved in several! Some valentines day once, A few Christmas once, and even a pet swap!
So I was super excited to find these 2 swaps!
You know you want to join in!
This one is everything summer :) Go
HERE
to join!
And this one is just plain amazing! So go..get signed up!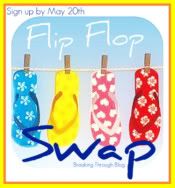 XOXO