Ok Y'all This post is another Giveaway im doing PLUS tellin y'all about a cool giveaway
Ok, for my giveaway!
I have reached 100 followers! I am SUPER excited about this! Y'all are amazing! When I first started blogging I never ever dreamed I would be doing all this, or meeting amazing bloggy friends (yes, im working on meeting one here soon!) and I never thought I would have this many people interested in my life!
So, I wanted something cool for my 100 follower giveaway, and I found it!
My friend Megahn makes some cool stuff and she does not have an Etsy store Sadly :( So I thought it would be fun to show off her stuff!
Here are a few things she makes!
Arnt these Valentines day cards cute??
And I am in Love with these tags. You could use them for so many things!
So, here is what she has donated to giveaway!
This amazing Package!
This cool deal includes:
3 handmade note cards with there envelopes
1 christmas gift tag set, 4 pieces
1 Cupcake Favor/Gift tag set, 6 pieces
1 "For You" gift tag set, 5 pieces
Ok, so here is how you can win!
MANDITORY: Be a follower of my blog Dance and Dream 4 Ever
Extra Entrys:
1. Blog about the giveaway = 5
2. Follow me on twitter @JoannaNoel = 2
3. Like my fan page
HERE
= 2
4. Tell me what homeaid stuff you love to make = 1
Please leave a comment for EACH thing you do! Also leave a way for me to make sure you did what your getting your entrys for!
This giveaway will go till April 7th , That ONE week!
............................................................................
Ok, know on to another cool giveaway I found!
I have always been a fan of my blog looking cute, and have not had a TON of money to spend getting it done. So I would get the free stuff and try my hand at it, ya, did not work well, the one day I cam across this amazing site: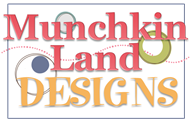 And I was in love! Jenn has done my blog twice and I totally love what she does! I will NEVER go anywere else! I hardly ever can stand to have my blog stay the same for more then a month. But with her stuff, I love it for a very long time :)
So, she just did a revamp of her site! And it looks MAJOR cute. So, in honor of the redo she is giving away a
Elite Blog Design!
So, I really want to win it so DONT go enter! HAHA! Just kidding! Y'all should check out her site, she truelly is amazing at what she does!