Well..this weekend has been CRAZY! On Saturday I headed up to Oklahoma City and stood in line at the Thunder areana for 5hrs! I did this for 8 row back from the stage floor seating for Winter Jam 2011!
IT WAS A BLAST!
My favorit band of the night was Newsboys! Always have loved them! My second favorite was Jason Castro, he is a neet guy! Side Walk Phrophets were awsome too!
My least favorite was a band named Red. They were really hard and I just did not like them.
Below are pictures of Winter Jam!
Micheal Tait - Newsboys! Love him!
Duncun Phillips - Newsboys! His drums were spinning! It was crazy!
Newsboys!
Newsboys! He was right out over us!
Kutless
KJ 5 2!
David Crowder Band
Francessca Battislelle!
The confetti from Newsong! It was cool!
Jason Castro!
What is your favorite band??
Im also linking up with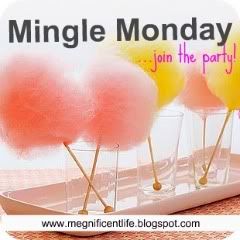 Welcome to anyone who is new to my blog! I love comments and also love followers and Bloggy Friends! If you follow me I will follow back!
Please make yourself at home and ask any questions you would like!
Also, Dont forget about my giveaway! Go
HERE
to check it out!
I was going to close it last friday, but the lady that owns the shop is out of town for a bit so I am not going to close it till Thursday!
XOXO
Joanna