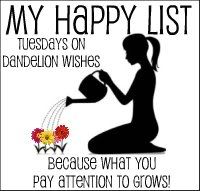 Its that time of the week for my Happy List!
One thing that makes me happy are these pictures below!
Yes, I am going to make some tonight with the siblings! I WILL TAKE PICTURES!
I am excited because I picked up 2 new CD's this weekend! The new Casting Crowns CD Come To The Well, and the new Joe Jonas CD Fastlife!
I am happy because I joined in the cool 101 in 1001 List Swap! And I made a list too! I have never done that before! You can go
HERE
to see my list and my progress! I do not have 101 things in my list yet, but Im almost there!
I am happy because I was able to snag an awesome Erin Cohnran deal and got my Life Planner ordered yesterday for only $20! I will post pictures when it comes in :)
XOXO