Happy Monday Lovelys!
I am super late on getting this post out, and I have not been a very good blogger this last week! I think I may be going through a dry spell. I dont get much interation on my blog, so I sometimes dont put my heart into it! Sigh, Must remember this blog is for me and not for everyone else!
A big WELCOME to all that are over from: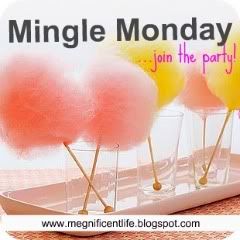 Please stay for a cup of coffee :)
So, this last week I have gotten myself hooked on a new music kick!
I am always up for good music, that is not always " Christian" but they dont have nasty words and dont tell kids to do bad things and all. Well, I have found my favorite!
The Jonas Brothers!
These boys are way cool! Not only are they good looking BUT they are Christians(I am very pumped about that) and they all were purity rings and really mean it!
Below is a music video of my favorit song they have out!
I'll have some more on them tomorrow!
XOXO