As you all have read, I joined in on this swap:
Well...I got my box today!
This is what greated me when I opened it as soon as I got home from work!
My swap partner was amazing! Y'all should totally go check her blog out! She will be posting what I sent her soon!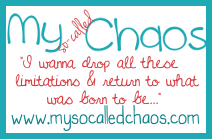 You wanna see what I got????
Well...Look how cute she wrapped them!
I told her my favorite colors were Hot Pink, Lime Green, and Vintage! She got it so right!
This soap smells super yummy! And I LOVE the box!
This is going in my hair ASAP!
How cute is this! I dont eat cupcakes that much but I noticed these the other day and wanted one!
I love to bake and im messy! So I LOVE this apron!
Love love love! I was wanting a smaller wallet for my vacation!
Love these!
Jewelry Hanger! Yet another thing I have been wanting! Cant wait to use it! I'll post pictures when I do!
So here it all is!
XOXO